About us
Raising Children Media Ltd is a media company set up to support parents by providing them with quality video content on subjects they'll find helpful. Video is a great way to 'see' some inspiration for the parenting journey and our team have spent hours, days, weeks in fact filming little people and their families, expert advisers and all sorts of other things along the way in our quest to make great stories for parents to enjoy.
Raising Children Media Ltd is the 'baby' of Jude Dobson, a New Zealand TV presenter and producer with 25 years + experience in front of the camera and 15 years + experience behind it. Prior to a career on screen, Jude was a registered nurse in the maternity wards at National Women's hospital on the way to becoming a midwife, before marrying and having three children of her own.
I feel passionately that we need to resource parents with trustworthy information. The life-changing experience of parenthood deserves a decent 'users guide' to help parents on their way.
With Raising Children, she has enjoyed drawing on all these experiences – a nurse, a presenter, a producer, a writer, a director and a mum to produce a researched resource for parents with the 'need to knows'.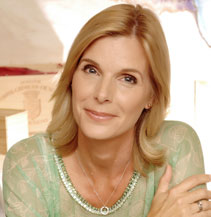 A good resource is just one piece of the jigsaw though. Jude is interested in the wider picture of how services, resources and communities come together. She is studying towards a Post Graduate degree in Public Health, and continues to have a keen interest in the wider determinants of health and wellbeing, and the supporting structures, services and environments that need to be in place to support all families to flourish.

For more on Jude, go to Jude's own site, Homegrown TV: http://homegrowntv.co.nz
NZ on Screen also has a bio, and interview here: www.nzonscreen.com/person/jude-dobson